How should a company's gift approach be? Gourmet Christmas Gifts or Hampers?
01. Gourmet Christmas Baskets for companies
At Juice at Home, we help bring families together to share tasting moments, and in our opinion your company's Christmas gifts or gourmet Christmas hampers should be crafted with sophistication, good taste, and should help you establish a personal and affective connection with their work teams. Whether they are employees, partners or customers, our experience says that at the same time these gifts must align with your organization's values, reflect your vision and allow you to expand your company's recognition and exposure.
02. Gourmet Christmas Gifts . Craft Masters
With 100% Portuguese products that represent our culture but with a contemporary twist, we present the original, gourmet and organic products of Mestres Artesanais. We continue in search of gastronomic secrets and craftsmanship keeping the roots and traditions of master craftsmen who collaborate with us. From wood-fired manufacturing, less added sugar, organic and organic products, and with sustainability concerns, you'll find it all in Juice at Home branded products.
Our greatest talent is to provide a gourmet experience and a lasting memory to those who receive your gifts, and this translates into an affectionate bond between people and families...

Ana Lucas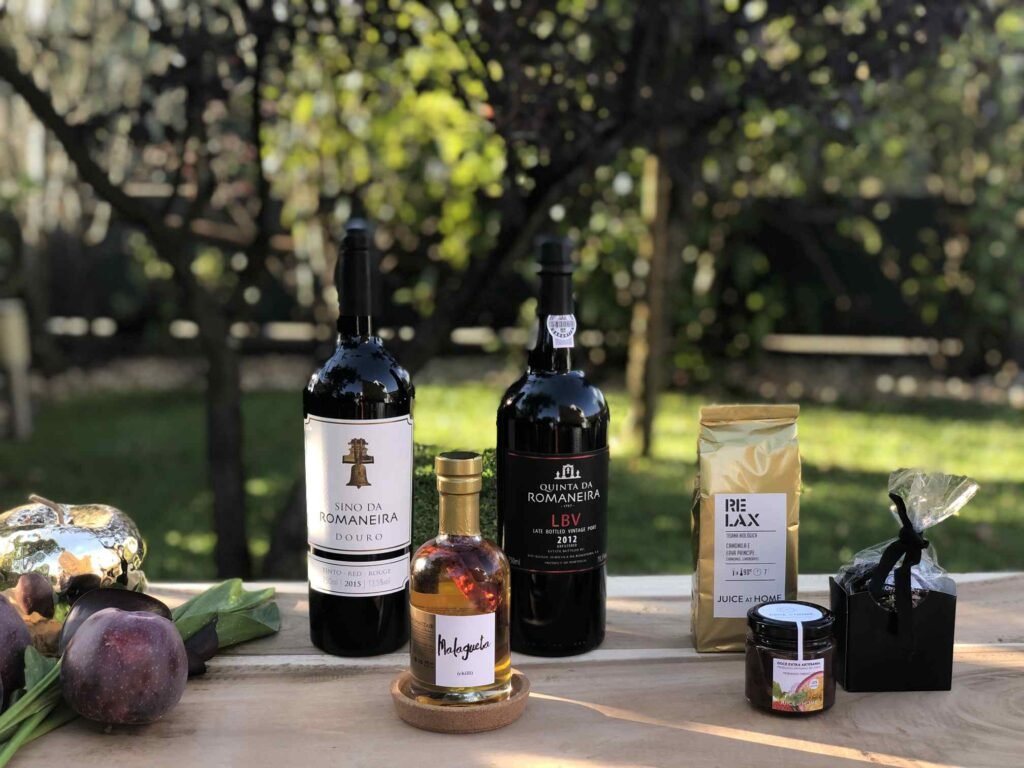 03. Sophisticated Christmas Giftbox
With these Gourmet Christmas Gifts in Giftbox your company will offer distinction, innovation, creativity and enthusiasm, and this increases the emotional bond between people.
Great masters, great choices to create a unique memory and mark the special Christmas moment.
We customize it with a special message from your company inside the box, so that the effect is even more striking.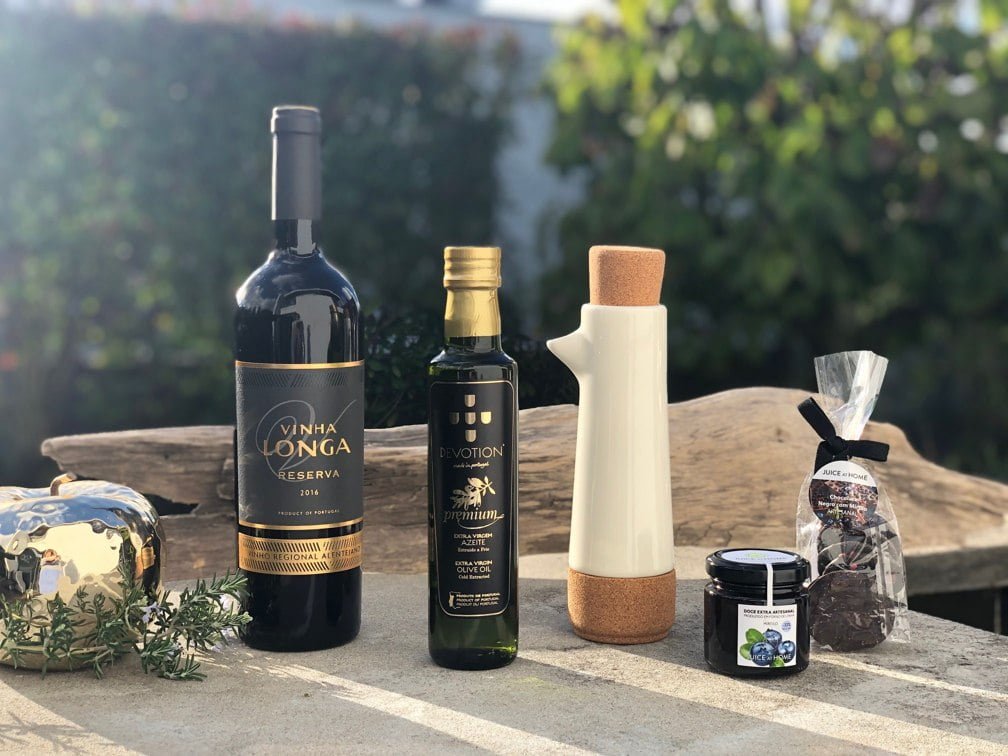 04. Giftbox Diamond . Original Gifts with your logo
A modern and innovative approach for the most demanding audiences with exclusive Portuguese products, elegant presentation and without wasting time... We take care of everything!
Original gifts that can also contain your logo, lasting your brand. Request a quote for corporate gourmet Christmas hampers and for customization possibilities: [email protected]
Giftbox's Diamond, ideal to celebrate the exclusivity of your brand, customizing your logo on objects that harmonize with other gourmet products.
When our customers decorate their workspace and send us photos of their team moments, it warms our hearts and expands our desire to improve even more.

"our moments of sharing Christmas presents"

Business customer